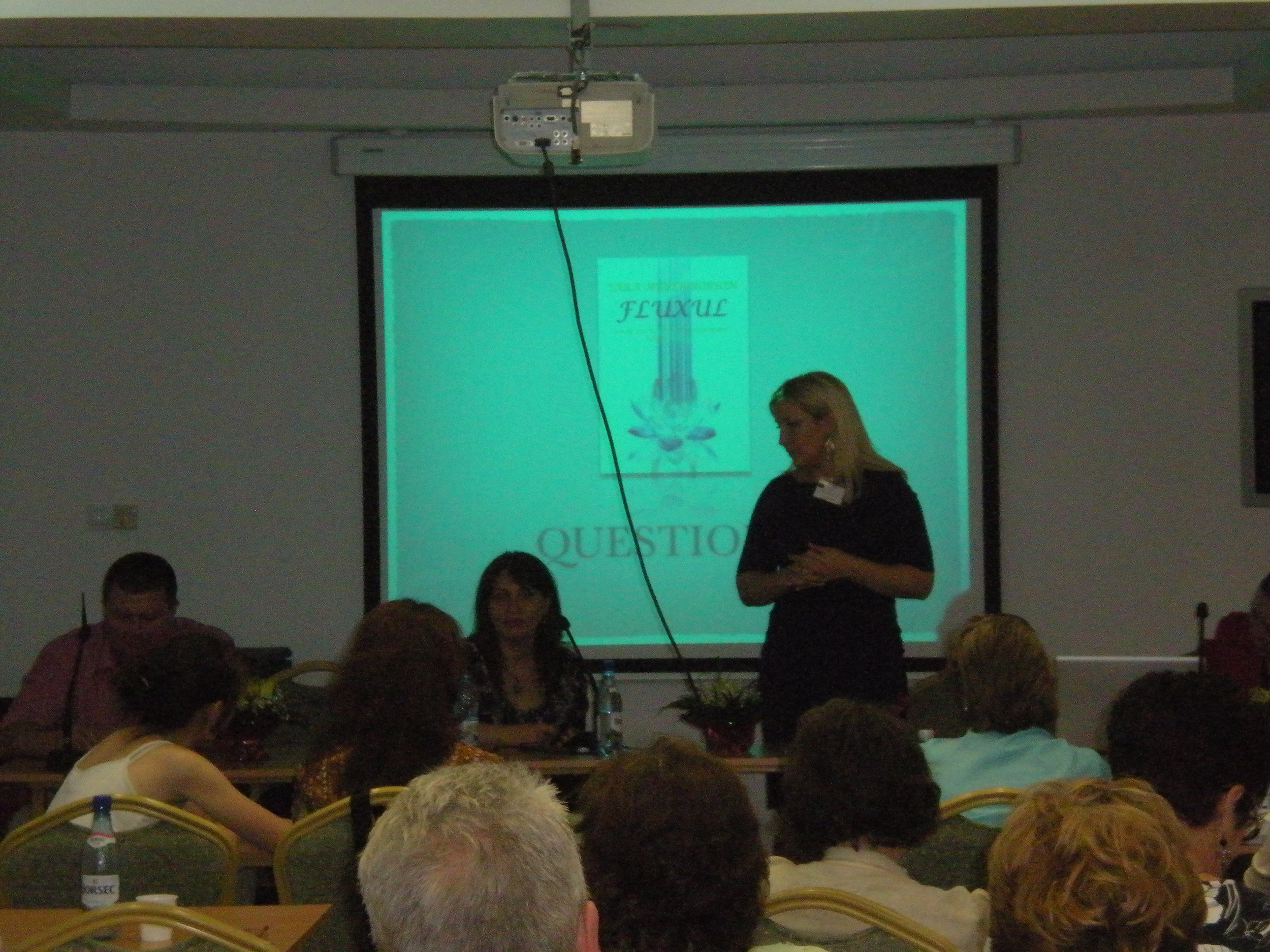 Inspirational, Motivational Programs That Bring Real Results
Are you sick and tired of spending your time and money on seminars, workshops, and trainings that don't work?
I was, too. After sitting through too many seminars and trainings that just did not produce results, I set out to create sessions that have lasting, quantifiable results - and that are individualized enough to work for everyone in the audience.
The result? My unique, results-oriented system called The Flow Method.
How can it provide such a personalized experience for an entire audience of people? Easy! Through proprietary tests, it personalizes all information to each individual, resulting in an action plan for each person that works in the way that he or she learns best (so that a change in thinking can happen easily), and addresses the blocks and issues that he or she needs specifically (so that every person's action plan is different from everyone else's - no one-size-fits-all approach here!).
The outcome? Every person in the audience walks away with an instantly-implementable, individualized solution for solving their problems and achieving their goals. This process creates an almost effortless transformation and total integration of learning into each individual's daily life.
Those are real results you can count on.
Best of all? You are not wasting your money on programs that only inspire for the minute, and then are lost moments after the presentation ends. With my seminars, you will see long-lasting results with an individualized action plan you can put in place the moment you step out of the session.
It is all about empowerment, training, and seminars that last—and produce real results for real people, organizations and corporations.
Are you ready to get your organization or audience in The Flow? Contact me today to discuss the kind of program I can create for you!
Click to read the (glowing) feedback forms from my recent presentation of "Body Language: Deciphering Your Body's Clues so You Can Heal" for the Cancer Support Community in Columbus, Ohio. (The session was supposed to be an hour, but people stayed for 4 hours!)
A few Testimonials:
"Tara knocks it out of the park every time."
- Matt Balster, Western & Southern Insurance
"Tara was one of the best presentations of the whole convention. Really energetic and full of great ideas."
- From a feedback form of an Ohio Hospital Association Attendee
"Tara - Everyone at the event was raving about you. Your approach to the mind-body connection and your ability to do on-the-spot readings blew people away. Thank you for being part of this event!
" - Dickie Anderson, High Tide Women's Weekend
"Thank you for sharing "FLOW! Five Ways to Transform Your Life," your book, and your overall energy and enthusiasm! I heard wonderful things about you from attendees and personally greatly enjoyed working with you. Thank you for making this event a success!"
- Ashley McLore, Amelia Island Chamber of Commerce
"Would like to hear Tara again. 10 out of 10!"
- Feedback form of an Ohio Hospital Association Attendee
"I love hearing you speak - you always have fresh solutions and inspire the audience to action."
- Korrin Johnson, ABWA Eight Flags Chapter
"You were inspirational, motivational, but most of all, you gave a unique perspective that was filled with both facts and humor. Our members loved your programs."
- Gerry Clare, ABWA Eight Flags Chapter
"You were the one of the best speakers we have ever had."
- Robyn Nemes, The Optimist Club
"You brought your passion and expertise to your program, and our sales reps loved you. However, what I am most impressed with is the fact that, due to your seminar, our sales reps are going after new business that they were scared of before. You gave them the tools to feel confident and we are seeing results because of it." - Michael Koeninger, Western-Southern Insurance